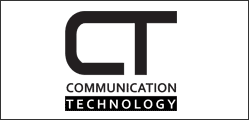 Commercial Sound System Component Developer & Manufacturer
Products
Buddy Desk Paging Microphones
BUD100 Single Zone – BUD200 Two Zone
Beautifully Simple
Buddy, a simple yet robust desk paging microphone available in single and two zone versions. Featuring a gooseneck mounted microphone well known for its voice clarity in almost any operating environment, designed by Communication Technology.
Potential Applications
Buddy can be used in shops, offices, garages, showrooms, transport termini, wherever there is a need for an elegant, yet strong paging microphone able to withstand heavy duty use.
Buddy has a 2.5 metre lead and requires only the fitting of an interface connector to suit the host amplifier.
KEY POINTS:
Suitable for passive or electronic access amplifiers


Microphone incorporates a speech blast screen


Soft touch press-to-talk button/s with minimal noise transfer


All steel construction; weighted base not easily knocked over; finished in scratch and chip resistant powder coated paint


Anti-slip feet, will not slide on polished surfaces


Buddy is fitted with a moving coil microphone, perfect for most amplifier input sensitivities. For less sensitive amplifiers, or for use in loop applications, an electret version is available; requires d.c. powering from host amplifier.
N.B. Please note /E Electret versions are no longer available
Sales Office:
The Old Dairy, Straight Half Mile, Maresfield, East Sussex, TN22 2HH, ENGLAND
Trading and Registered Office address.