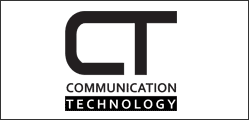 Commercial Sound System Component Developer & Manufacturer
Case Studies
Case Studies
A selection of our work
East Sussex based Communication Technology reports that its' new Pro-Range, Multipoint Multi-zone Public Address product has helped to simplify and improve communication with passengers and staff at Exeter International Airport.

Products imported from non-EU countries may be cheaper at the point of purchase, but this may not be the case in the long run..........

HM Rochester Prison has been using a PA system supplied by Communication Technology for a while now, and we recently received ..........

Sales Office:
The Old Dairy, Straight Half Mile, Maresfield, East Sussex, TN22 2HH, ENGLAND
Trading and Registered Office address.