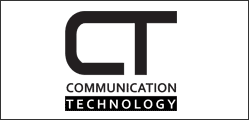 Commercial Sound System Component Developer & Manufacturer
Products
Desk Paging Microphones
Pre-amplified Single and Two Zone DPM 102B, DPM 202B
Pro-series
Pro-series desk paging microphones incorporate a range of advanced specification features to accommodate the modern requirements of high intelligibility sound systems.
Key Features:
Pre-announcement 'gong'; switch selectable, this enables individual paging microphones within a system to prelude announcements with a simple, but attention getting, gong sound.


Paging sound level indicator, comprising a VU scaled composite 3 l.e.d. array. This facility will provide reassurance of correct use to the announcer by displaying optimum sound levels and overload. Combined with the benefits of automatic proximity bass cut and sound level limiting, announcements will always be more clearly heard.


'Soft gate'; noise free, microphone audio activation and closure PRESS TO TALK button/s physically protected against accidental use.


'Speak now', or system in use LEDs: installer option.


Electronic or VOX access connectivity, to match host amplifier facilities.


Provision for local or remote powering.


Long line, 0dBm 600R, output, optionally available at 'microphone' level by on-board switch selection.


Elegant, basalt grey, top, satin silver base; anti-slip feet - no sliding off desks.
N.B. Please note /FM versions and DSP350 are no longer available
Sales Office:
The Old Dairy, Straight Half Mile, Maresfield, East Sussex, TN22 2HH, ENGLAND
Trading and Registered Office address.