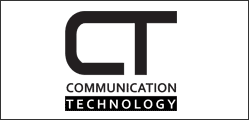 Commercial Sound System Component Developer & Manufacturer
A rugged fist microphone designed for use in high quality close-talk mobile or fixed applications, ideal for noisy environments such as factories, air-side at airports, and for two-way communications in taxicabs, buses, helicopters, construction sites and fire vehicles.
A Tough Fist Microphone
The dynamic microphone capsule is shock mounted within the housing, constructed from virtually unbreakable a.b.s plastics, contoured for safe, convenient handling.
The PRESS-TO-TALK grip switch, engineered for heavy use, operates two single-pole contact pairs; one pair mutes the microphone capsule when not in use, the other can be used as 'dry' contacts for system access, or signalling.
Seamless Compatibility
FM280 incorporates a 4 core heavy duty coiled lead; an interface connector to suit the host system is easily fitted to the 'free' end.
A spring clip mount is included for safely stowing the microphone when not in use.
Sales Office:
The Old Dairy, Straight Half Mile, Maresfield, East Sussex, TN22 2HH, ENGLAND
Trading and Registered Office address.