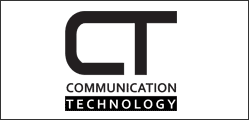 Commercial Sound System Component Developer & Manufacturer
A Gooseneck Microphone designed for use where voice clarity is an essential requirement.
Our Gooseneck Microphone capsules are mounted in a computer matched acoustic chamber fitted with an 'anti pop' blast screen. A stainless steel mesh protects the capsule from physical damage.
The microphone is fitted to a fully flexible 295mm gooseneck tube terminated with M10 mounting bush, nuts and washers.
Moving Coil Capsule
With a polar diagram approximating to cardioid, this capsule has a substantially flat frequency response within speech range, with an added 'presence' lift at 3KHz.
Sales Office:
The Old Dairy, Straight Half Mile, Maresfield, East Sussex, TN22 2HH, ENGLAND
Trading and Registered Office address.