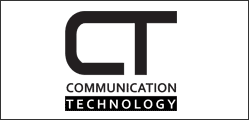 Commercial Sound System Component Developer & Manufacturer
Products
Heavy Duty Gooseneck Microphones
Gooseneck Mounted F86 Range
The F86 range of gooseneck mounted omni-directional, noise-reducing, microphones provide maximum versatility combined with ease of installation.
Microphones for mobile and fixed use are included in the range, together with various end-fittings, alternative gooseneck length and accessories. Used in taxis and public service vehicle installations, they are also widely used for marine and heavy industrial applications.
High Technology Design
Computer aided head design/capsule matching is used to obtain the required frequency response and maximum signal-to-noise characteristics.
A new one-piece head assembly, combined with the locking of the gooseneck to the head and end-fittings, deters tampering and vandalism.
Operational Environments
The rugged dynamic microphone capsule provides optimum clarity over the speech frequencies and is fully protected for use in high humidity environments.
N.B. Please note /E Elecret, 2400R coil, and /PTT versions are no longer available
Sales Office:
The Old Dairy, Straight Half Mile, Maresfield, East Sussex, TN22 2HH, ENGLAND
Trading and Registered Office address.