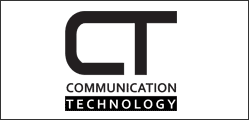 Commercial Sound System Component Developer & Manufacturer
Products
Loudspeaker Circuit Volume Controls
50/70/100V Line Remote Volume Controls
A range of 50/70/100V line remote volume controls for loads of 25 and 100 watts with provision for local volume restoration for paging announcements by inbuilt 24v relay override.
Each control has been designed to provide excellent frequency response with minimum quiescent power loss, using uniquely wound auto-transformers for maximum efficiency.
Key Features:
A rugged, stepped, user control.


Collet fixing knobs.


Permanent, push-on, wiring connectors conveniently at one end of the p.c. board, so wiring is easy and 'installation stable'.


Easily adjustable, colour coded, on-board header receptacles for option selection.


Detailed, diagrammatic instructions make preparation and installation easy.
Pre-set Attenuation
When operating with remote relay override, paging levels can be pre-set attenuated so that, in noisy warehouses or a quiet office, paging volumes can be optimised to the prevailing ambient noise conditions.
N.B. Please note LVC300, LVC300/SM, and /VA versions are no longer available
Sales Office:
The Old Dairy, Straight Half Mile, Maresfield, East Sussex, TN22 2HH, ENGLAND