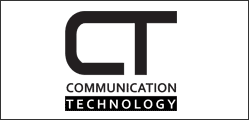 Commercial Sound System Component Developer & Manufacturer
Product Enquiry
Buddy Desk Paging Microphones
BUD100
Single zone desk paging microphone, with integral 2.5m lead with tinned flexibles for terminating with the host system interface connector
£78.00
BUD200
Two zone desk paging microphone, with integral 2.5m lead with tinned flexibles for terminating with the host system interface connector
£90.00
DPM 102/B
Single zone with 600R line pre-amplifier
£201.00
DPM 202/B
Two zone with 600R line pre-amplifier
£215.00
Heavy Duty Gooseneck Microphones/Accessories
F86/6/15
Moving coil microphone, 600r,150mm gooseneck length
£79.00
F86/6/30
Moving coil microphone, 600r,300mm gooseneck length
£81.00
F86/6/45
Moving coil microphone, 600r,450mm gooseneck length
£91.00
UM
Circular universal mounting base; for right angled or parallel-with-surface mounting; 3 hole fixing to mounting surface
£23.00
UB
Block mounting base; providing two hole fixing to mounting surface and right angled or parallel-to-surface microphone assembly
£17.00
DB
Round heavy duty, cast desk base with offset gooseneck mounting. Black powder coat finish and anti-slip feet
£27.00
Fist Microphones
FM280
Rugged fist microphone, complete with P.T.T. grip, 1.8m (fully extended) coiled lead and mounting clip; "dry" switch pair for access gating. A.B.S shock resistant moulding.
£64.00
Light Duty Gooseneck Microphones/Accessories
C98
Moving coil microphone fitted to fully flexible 295mm goose-neck terminated with M10 mounting bush/nuts/washer
£50.00
UMC
Circular universal mounting base; for right angled or parallel-with-surface mounting; 3 hole fixing to mounting surface
£23.00
UBC
Block mounting base; providing two hole fixing to mounting surface and right angled or parallel-to-surface microphone assembly
£17.00
Power Supplies
PSU 24v
Power supply 100-240V ac 50 Hz input 24V dc output, 1.25A max
£55.00

Sales Office:
The Old Dairy, Straight Half Mile, Maresfield, East Sussex, TN22 2HH, ENGLAND
Trading and Registered Office address.