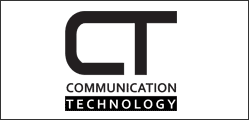 Commercial Sound System Component Developer & Manufacturer
Case Studies
HM Rochester Prison
HM Rochester Prison come back for more !!!
HM Rochester Prison has been using a PA system supplied by Communication Technology for a while now, and we recently received a call requesting another PA system for a different Wing. Prisons require reliable, trustworthy systems to ensure the smooth running of operations within. After a full installation and commissioning of the system, Tony (Finance Dept. Prison Service) highlights his delight with our service and products:
"During this challenging climate for sourcing goods in the UK, I have found this Company to be both reliably flexible and display a comfortable ease of understanding when discussing our needs. Every task set has been diligently achieved around our awkward schedules and so couldn't ask for more." Tony - Finance Department - Prison Service
Sales Office:
The Old Dairy, Straight Half Mile, Maresfield, East Sussex, TN22 2HH, ENGLAND
Trading and Registered Office address.